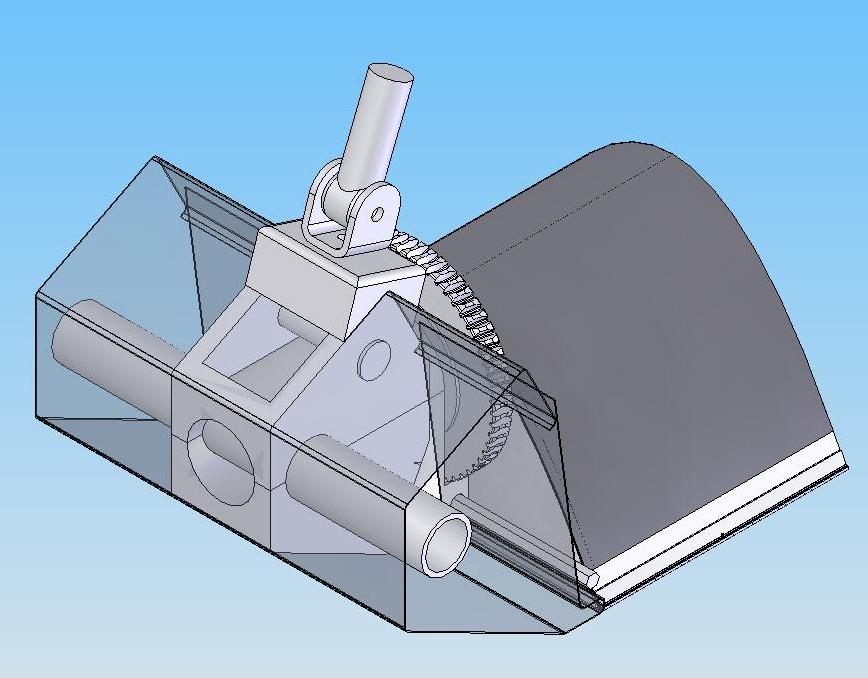 Is is a pump? Is it a wood chipper? Is it a rolling mill?
No, it's a bottom view of the clockwork mechanism that provides the single axis tracking for the parabolic troughs.
Notice the clevis joint, that allows for two axis tracking.
When every little bit counts, we recommend adjusting the 2nd axis 4 times per year.
We show you the quarterly set-points on the mounting stands.
One man can adjust a string of 10 panels in about 10 minutes.
The optional 2nd axis package, will add about 8% to the overall system performance.