STS Energy Management Controller
The EMC monitors signals from sensors and user inputs, to intelligently and safely operate the entire unit.
The EMC is built on an industry standard embedded controller with real-time data acquisition.
The system is based in an embedded real-time operation system.
The program contains climate models, location data, system coefficients, and other static site specific data.
Sensor data is collected in real-time from the engine, panels, generator, and the line/load.
The unit monitors the operating conditions, weather, temperature, cloud cover, etc.
The system accepts network data, and utility directives for added benefit and grid reliability.
The controller maintains operating levels for the engine-generator and constantly verifies results.
The system can execute panel maintenance operations (cleaning) on a schedule to minimize loss of performance.
The system interacts with the user via a web based interface.
The system will tune and optimize its performance over time, and learn to anticipate variations in the demand.
Controller Specifications:
Materials: Computer; "computer stuff", Software; "software stuff"
Dimensions: Computer; fits in the case with the engine, Software; fits in the computer.
Weight: Computer; A few pounds, Software; Insignificant.
Cost: $2.00 / Watt -- inclusive in system price. ( a lot of stuff is included in the system price )
Pictures: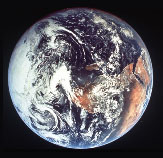 What did you expect?
...............
...............