---
Interconnect & Meter

Standard & Certified parts
Customized Installation
Tying the system into the local electrical supply.
Is highly regulated, and carefully scrutinized. Only our licensed electricians will ever touch your panel. This is a subject too important to joke about, because it deals with safety. It's also very serious because this is where the money is made.
The interconnect box is consists of a UL & NEC rated enclosure.
The external switch has four positions: Connect, Isolate, Disconnect, and Shutdown
The interconnection is done with high speed solid state contactors.
Mechanical contactors are an available option.
Metering is done using standard utility grade recording kilowatt-hour meters.
Current Transformers (CTs) are an available option.
Isolation transformers can be used to match to output to the local power supply.
Interconnect Specifications:
Materials: Steel, usually NEC Grey.
Dimensions: Bigger than common sense might otherwise call for.
Weight: Heavier than the guys in the stock room would like
Cost: $3.00 / Watt -- inclusive in system price.
Meter Specifications:
Materials: Traditionally; gears and dials. Modern; More "computer stuff *".
Dimensions: About the same size you'd expect it to be, hasn't changed in 50 or more years.
Weight: A few pounds, CTs weight a pound or so a piece, and travel in 3's
Cost: $3.00 / Watt -- inclusive in system price.
Pictures: (photos courtesy Google Images, copyright their respective owners, used with permission)
| | |
| --- | --- |
| | |
| Connections to the main power circuit breaker | Definitely in need of an upgrade! |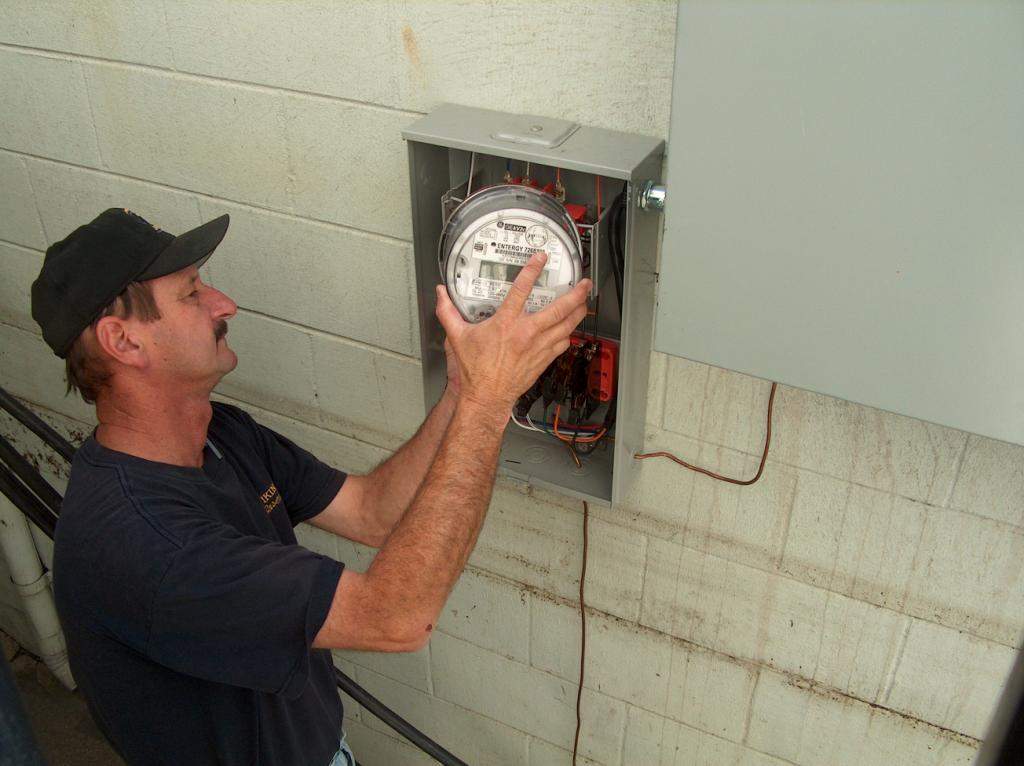 An Entergy technician installing the Money Meter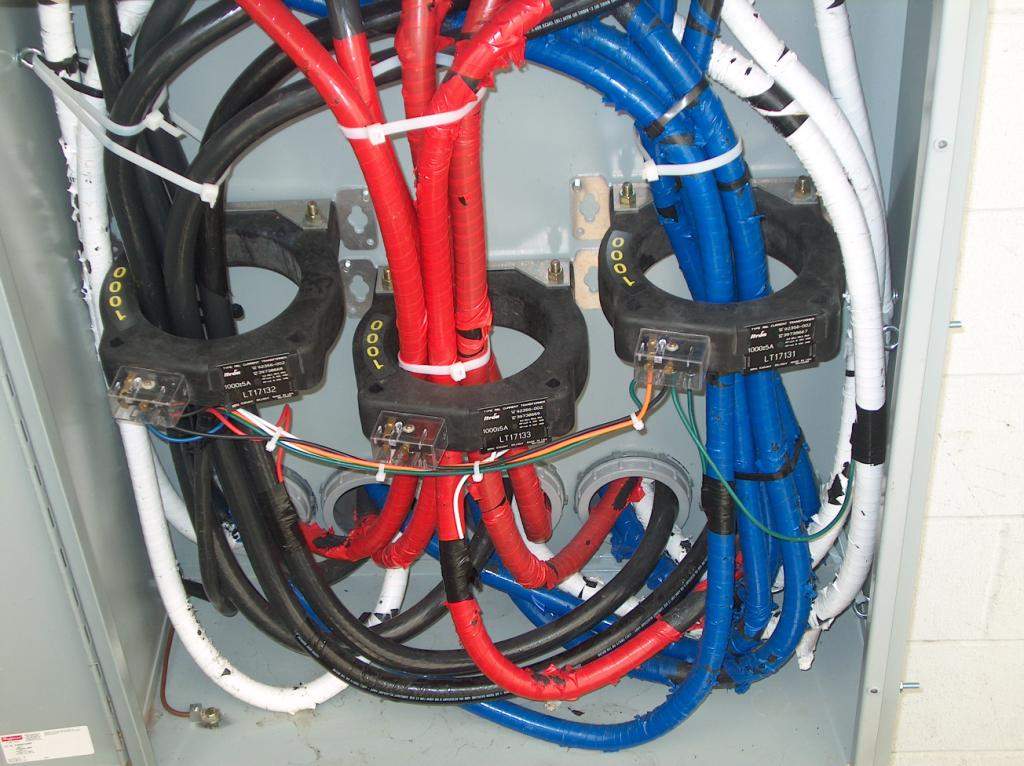 The three black "donuts" are the current transformers which measure how much power the system generates.
* The 'no humor clause' expired at "stuff". Experience has taught us that an electrician with a sense of humor is a safer electrician, than one who's too serious to laugh.
---