This is the enclosure that houses the engine, generator, computer, condenser, fans, etc.
It's a little bigger than a central air conditioner, notice the two 24'' fans on top.
The fans operate alone or together at just the right speed to keep noise to a minimum.
The big top and end panels allow easy access to the generator air filters.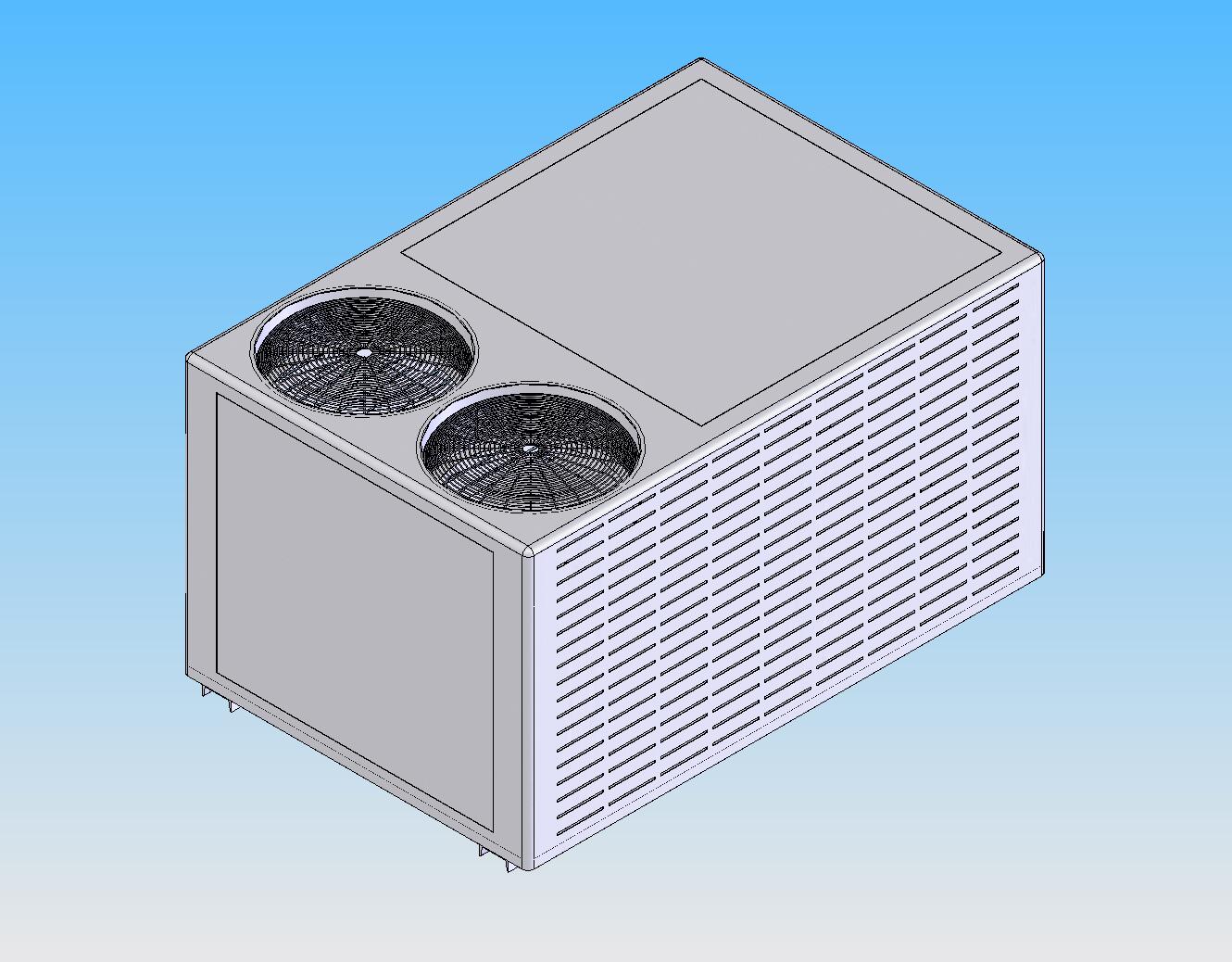 ...............
...............